7:50 am

Breakfast & Registration Opens
8:50 am

Chair's Opening Remarks
UNPACKING AN ONGOING CLINICAL CHALLENGE & DDR INHIBITION'S BIGGEST OBSTACLE: TOXICITY
9:30 am

Understanding DDRi's In the Clinic: Why is Toxicity Such a Big Issue?
Oren Gilad

Chief Executive Officer, Aprea Therapeutics
Synopsis
On target vs off target toxicological effects; which inhibitors are more likely to
result in off target side effects?
How much inhibition is needed? Identifying the optimum therapeutic window
Current strategies employed to minimize toxicological effects when designing clinical trials
10:00 am

Addressing DDRi Toxicity: Dosing Schedules, Combination Studies & Biomarkers
Synopsis
Weighing up the costs and benefits of alternative dosing schedules and tailoring them to specific patients
Refining specificity: targeting tumors using the different screening platform
Evaluating common biomarker approaches to patient selection: BRCA screening, HHR gene panel tests and HRD genomic instability assays
10:30 am

Morning Break & Networking
PONDERING PATIENT SELECTION: IMPROVING TARGETING USING BIOMARKERS & SCREENING PLATFORMS
11:00 am

Session Reserved for Myriad Genetics
Paul Bartell

Senior Vice-President, Companian Diagnostics, Myriad Genetics
Synopsis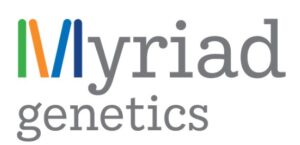 11:30 am

Biomarkers Beyond Sequencing: Guiding DDR-Targeted Therapy With PET Imaging
David Mankoff

Co-founder, Perelman School of Medicine at the University of Pennsylvania
Synopsis
PET molecular imaging as a tool to guide targeted precision cancer therapy
Assessing PARP-1 expression and PARPi pharmacology with radioligand PARPi analogs
Pre-clinical and early clinical results demonstrating the utility of PET PARP imaging for patient selection and drug dosing
12:00 pm

Repli-Biom: a Novel Proteo-Genomic Approach to Identify Predictive Biomarkers of DDR Inhibitor Efficacy
Synopsis
Repli-Biom combines proteomics, genomics, and synthetic lethality screens through computational approaches
Through this analysis, Repli-Biom identifies and prioritizes predictive biomarkers of drug sensitivity
This approach has now been used to identify novel biomarkers for ATR inhibitor treatments
12:30 pm

Panel Discussion: How Do We Go About Biomarker Selection in Combination Studies?
David Mankoff

Co-founder, Perelman School of Medicine at the University of Pennsylvania

Nimrat Chatterjee

Assistant Professor, University of Vermont, Cancer Center
Synopsis
Are many different types of biomarkers required?
Can biomarker selection help address toxicity issues?
How can we bring down the costs of biomarkers, especially when so many are needed for combination studies?
1:00 pm

Lunch & Networking
CONDUCTING COMBINATION STUDIES: A TWO-BIRDS-ONE-STONE APPROACH TO TACKLING TOXICITY & RESISTANCE
2:00 pm

Adding On to Monotherapy: Combining DDR Inhibitors
Greg Korbel

Chief Operating Officer, Aprea Therapeutics
Synopsis
Combinations to combat emerging resistance; identifying combination agents
Can the combination of DDRis result in overlapping toxicity? A case study of combining PARPi and ATRi
Circumventing PLK inhibition: combining ATRN-W1051 with Wee1 or ATR inhibitors
2:30 pm

Evaluating DDR Combinations in the Clinic: Promises, Pitfalls, Challenges
Timothy Yap

Medical Director, MD Anderson Cancer Centre
Synopsis
DDR combinations have shown promising synergistic activity in preclinical studies
Challenges in overlapping toxicity have hampered the development of different DDR combinations
Novel agents and clinical trial designs are needed to be implemented to overcome such challenges
3:00 pm

Afternoon Break & Networking
3:30 pm

Integrating Pre-Clinical Data & Advanced Radiation Therapy Planning to Maximize the Therapeutic Window For Potent Radiosensitizers
Synopsis
Use of pre-clinical testing to define biologically effective radiosensitizing regimens
Use of in vivo radiation toxicity modeling to define potential dose-limiting drug/ radiation interactions
Use of pre-clinical modeling to select radiation fractionation and modification of clinical planning parameters to maximize the therapeutic window
4:00 pm

ATM Inhibition Enhances the Efficacy of Radiation Across Distinct Molecular Subgroups of Pediatric High-Grade Glioma
Anang Shelat

Professor & Director - Compound Management & Discovery Informatics Lead, St. Jude Children's Research Hospital
Synopsis
AZD1390 potentiated radiation across distinct molecular subgroups of pediatric high grade glioma cell lines
ATM inhibition improved the efficacy of radiation in both TP53 wild-type and TP53 mutant orthotopic xenograft models
We identified a novel mechanism of resistance to ATMi + radiation marked by an attenuated ATM pathway response and synthetic lethality with ATR inhibition
FUTURE OUTLOOK FOR THE DDR LANDSCAPE: MOVING INTO 2023; WHERE IS THE SPACE HEADED?
4:30 pm

Roundtable Discussions: Future Outlook of The DDR Space
Synopsis
Early drug discovery targets moving into the clinic
The future of diagnostic tools and patient selection
Novel approaches to overcoming toxicity
Combinations to come
5:00 pm

Chair's Closing Remarks & End of Conference