IntoDNA
Exhibition Partner
IntoDNA is a service provider that delivers its technology STRIDE for super-sensitive, direct, in situ DNA damage detection combined with a set of comprehensive solutions and expertise to support customers and projects within the area of precision medicine that develops DDR targeted therapies. IntoDNA provides tools that can be applied in cells and tissue samples.
Learn more about how you can enrich your research and drug development process with precise DNA damage analysis: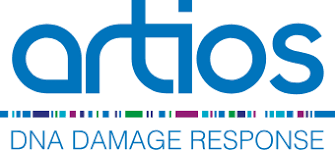 Artios Pharmaceuticals
Event Partner
Artios Pharma is a leading independent DNA Damage Response company with a strong pipeline of novel cancer therapies in development with first-in-class potential.

Beacon Targeted Therapies
Event Partner
We are a clinical trial and pipeline database solution designed in partnership with pharmaceutical professionals. We track targeted therapies to provide accurate, in-depth, and real-time information in the rapidly evolving drug development landscape. For more information or to request a demo, visit our website