IntoDNA
Exhibition Partner
IntoDNA is a service provider that delivers its technology STRIDE for super-sensitive, direct, in situ DNA damage detection combined with a set of comprehensive solutions and expertise to support customers and projects within the area of precision medicine that develops DDR targeted therapies. IntoDNA provides tools that can be applied in cells and tissue samples.
Learn more about how you can enrich your research and drug development process with precise DNA damage analysis:

SOPHiA GENETICS
Exhibition Partner
SOPHiA GENETICS (Nasdaq: SOPH) is a healthcare technology company dedicated to establishing the practice of data-driven medicine as the standard of care and for life sciences research. It is the creator of the SOPHiA DDM™ Platform, a cloud-based SaaS platform capable of analyzing data and generating insights from complex multimodal data sets and different diagnostic modalities. The SOPHiA DDM™ Platform and related solutions, products and services are currently used by more than 780 hospital, laboratory, and biopharma institutions globally.

LXRepair
Exhibition Partner
LXRepair is a diagnostics company that develops tests to personalize treatment for cancer patients, using a proprietary DNA repair testing platform.
The main focus of the company is the identification of double-strand break repair defects in relation to radiotoxicity and chemotoxicity with a rapid blood test. This program will be extended to the response to DNA damaging agents used alone or in combination with other drugs.
In addition to its main objective of developing IVD in personalized oncology, LXRepair also offers pharma companies and researchers new precision tools to better understand the complexity of DNA repair mechanisms and their interplay. The functional multiplex approach on biochips provides unmatched information on actual DNA repair capacities. The test can be used in both preclinical and clinical settings.
A product range will be launched for research use only in 2022; LXRepair is already working with R&D teams on a service basis.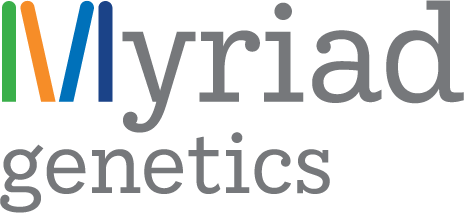 Myriad Genetics 
Expertise Partner
Myriad Genetics is a leading genetic testing and precision medicine company dedicated to advancing health and well-being for all, empowering individuals with vital genetic insights and enabling healthcare providers to better detect, treat and prevent disease. Myriad discovers and commercializes genetic tests that determine the risk of developing disease, assess the risk of disease progression, and guide treatment decisions across medical specialties where critical genetic insights can significantly improve patient care and lower healthcare costs.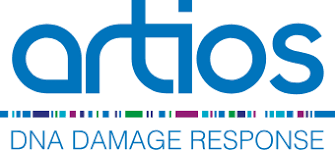 Artios Pharmaceuticals
Event Partner
Artios Pharma is a leading independent DNA Damage Response company with a strong pipeline of novel cancer therapies in development with first-in-class potential.

Beacon Targeted Therapies
Event Partner
We are a clinical trial and pipeline database solution designed in partnership with pharmaceutical professionals. We track targeted therapies to provide accurate, in-depth, and real-time information in the rapidly evolving drug development landscape. For more information or to request a demo, visit our website